Are you feeling Social Media?
These days people are often introduced to your business through social media. We help you create and execute a social media marketing plan that drives referral traffic and increases your brand awareness.
Having a social presence is an essential communication tool if your business wants to directly engage with end users - but it's not as simple as liking, posting, tweeting and sharing.  When you consider that social media sites form the largest "populations" in the world, that's a lot of people to speak to in the right, or the wrong, way.
From the big players such as Facebook, Twitter, Instagram and Pinterest, to the more niche social sites such as LinkedIn, Reddit and Vine - your business needs to appropriately align with your audience.
Illuminate By Design will work with you to develop a solid social and marketing strategy that involves really understanding your customers, and how they talk to each other.
In a medium where authenticity is king, you need someone who can tell a tweet from a twit.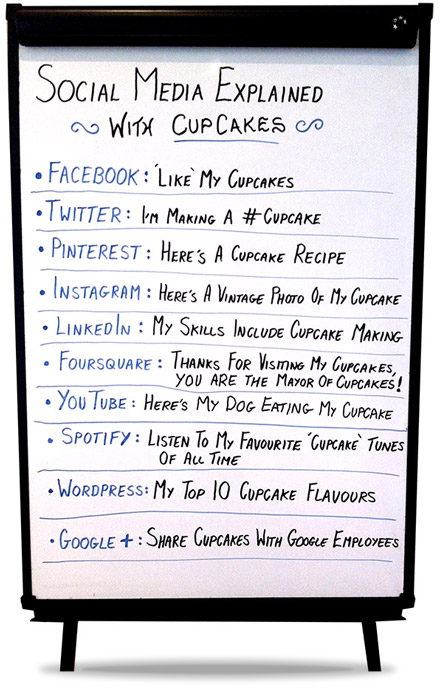 Talking the talk
Sure, just about anyone can start up a Facebook page these days - but that doesn't necessarily mean they should or that it will deliver the results you're after. If you want a page that really speaks to the hearts and minds of your followers, then we need to get in to the science of human interaction.
The best social pages might look organic and natural, but are actually based on algorithms and behavioural analysis to ensure you get the likes and shares you want. Sound creepy? Maybe... but it works.
Illuminate By Design can get into the headspace of your audience to know exactly what topics to serve up, on what days and at what times. We segment your conversations into topics on interest to ensure conversation is fresh and ever-changing, and we plan weeks if not months in advance so that we can align to what's going on in the "real world."
Conversation Conversion
What's the point in having fans and followers if it isn't affecting your business goals? Your social media strategy should spark a conversation, but ultimately be about converting your online friends in to real friends.
This means keeping up with the conversation yourself, handling questions and comments in a timely manner, and dealing with any negativity in a positive way - the fallout from doing anything else will have you losing business faster than you can say hashtag.
Illuminate By Design can assist with your conversation maintenance and audience tracking so that we can uncover opportunities to bring people even closer. Keyword queries, brand related hashtags and marketing suggestions are identified so that you can get true sales leads and see a tangible ROI.
Is it all about the Likes?
Short answer - no. So many people think that the number of fans or amount of likes is where the measurement stops; but what's the point of having 1000 fans if you aren't seeing any change to your bottom line?
Analytics is an important part of social media management, and by tracking different levels of interaction as well as the demographics and habits of your audience, we can understand what is working best and where the page needs to improve. Your social business is not always going to be a replica of your website or your brand as a whole, it may only capture the portion of it that resonates with a social customer, so there'll be lots of tweaking and testing as we go.
And we cross-reference the social analytics with the web traffic too, to see what actions are having the biggest ripple effect.